March 4, 2020
ESTA Visa USA and your holidays in Houston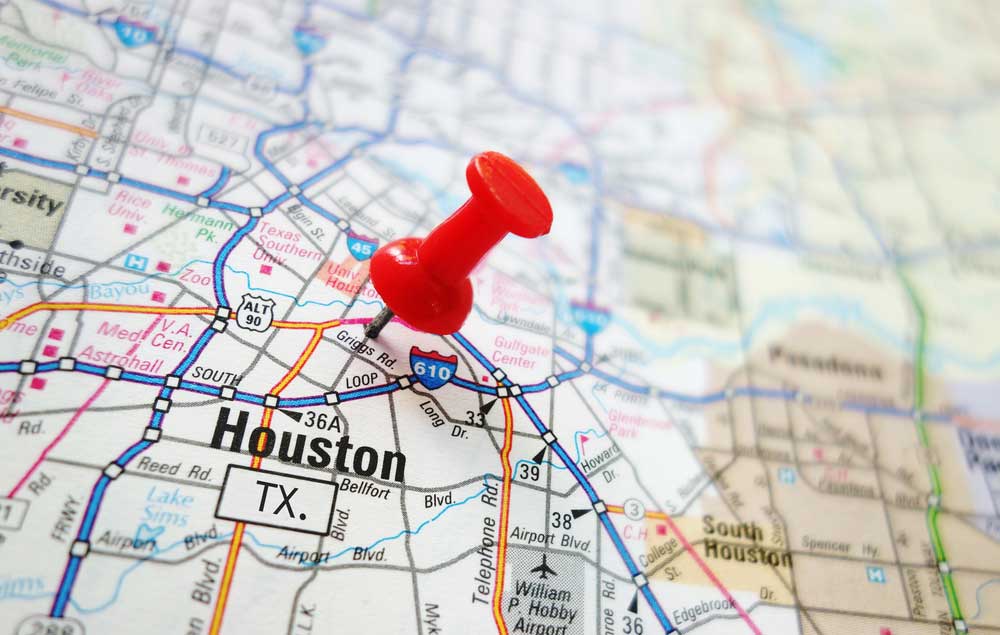 Your Holidays in Houston with your ESTA Visa USA
Your ESTA Visa Guide – Before you can head out to sunny Houston, you'll either need a regular US Visa or an ESTA Visa USA. You can find the online ESTA application form here. Welcome to our  ESTA USA Visa travel guide for Anaheim and Orange County, the sunshine state. "ESTA" stands for Electronic System for Travel Authorisation. The U.S. Department of Homeland Security manages the VWP which issues the ESTA Visa USA. You can complete your ESTA application here on this website in minutes, and receive an ESTA Visa USA by email. An ESTA Visa USA will be valid for 2 years and allow for multiple entries into the United States.
AN ESTA Visa Guide to Houston
Houston is a city that is rich in the culture of all types. The ballet and the theatre coexist in harmony with the rodeos and football stadiums. The city offers a broad range of culinary delights from the indispensable barbeque and Tex-Mex to huge steakhouses. Shoppers can view Houston's affluence in the Galleria's plush stores, which sell everything from top brands like Prada and Tiffany to rare antiques and vinyl records.
Apply for ESTA, your ESTA Visa USA is valid for 2 years!
Everything is bigger in Texas – you may have heard that before. It's not precisely accurate, although the state is one of the largest, geographically. The hearts of the people are big, and maybe that's the most welcoming thing about Houston. If you stop to think about Houston, it probably brings to mind oil refineries, baseball, and oppressive heat. There is much more to Houston than that, so don't dismiss it from your vacation plans.
Read through our accommodation, sightseeing, and restaurant suggestions to plan your perfect holiday in Houston!
ESTA Visa Guide – Flying from the United Kingdom to Houston
All international flights, including the ones from the UK to Houston, arrive at the George Bush Intercontinental Airport. The airport is located 37 km (22 miles) north of Downtown Houston. A taxi ride from the airport to Downtown takes around half an hour. Multiple airlines fly non-stop from London to Houston, including Lufthansa, United, British Airways, and American Airlines. The journey takes between 10 and 11 hours.
United Airlines usually offers the cheapest one-way fare from London to Houston, starting from $2,153. However, round-trip tickets are significantly cheaper and come as a better option if you have planned your trip well in advance. Economy-class round trip fares start from around $700. Business and first-class round-trip tickets cost around $10,000 and $13,000 respectively.
Lounges at George Bush Intercontinental Airport
KLM Crown Lounge
You can find KLM Crown Lounge next to gate D8 of Terminal D, from where most international flights depart. You can gain access for free if you are a member of Priority Pass, DragonPass, Lounge Club, or Diners Club. It is also applicable for first-class or executive class passengers of SkyTeam airlines. The lounge is open from 6:00 am to 9:00 pm and offers light snacks such as chips, sandwiches, salads, soups, and biscuits.
Air France Lounge
Sitting opposite of gate D12 of Terminal D, Air France Lounge is available for premium economy and above class passengers of Air France. Although the lounge is relatively small and only has basic amenities, the interior is stylish with a french touch. One thing to note is that the Air France Lounge at Houston Airport doesn't have a toilet. And it only has limited food and beverage options.
ESTA Guide Tip – British Airways Executive Club
British Airways Executive Club is located near gate D9 of Terminal D and remains open from 1:00 pm to 8:30 pm. The lounge contains a dedicated workspace with free Wi-Fi, printing and copying facilities and complimentary food and beverages. First and executive class passengers of British Airways and OneWorld Airlines have free access. Make sure that the maximum stay is three hours and entry is allowed only three hours before your flight's departure.
Apply for ESTA, your ESTA Visa USA is valid for 2 years!
ESTA Visa Guide – Holiday Accommodations in Houston
Accommodations in Houston are abundant and diverse, including resorts, luxury hotels, spacious apartment suites, and gracious bed-and-breakfasts. Galleria and Downtown are the best areas to stay in Houston as they are close to major attractions. Being in an upscale neighborhood, these are also the most expensive areas. Rates on weekends, especially Saturday night, are generally significantly higher than during weekdays year-round. Midtown and NorthWest Houston are comparatively cheaper, and still not far from the top museums and transportation hubs. To narrow down your accommodation choices, we list these five hotels that offer a comfortable stay in Houston.
ESTA Visa Guide tip – The Post Oak Hotel (5 Stars)
The Post Oak Hotel takes luxury to a whole new level. 10-foot high ceilings and 5000-square-feet Presidential Suite with a private elevator are not the only highlights. The hotel also houses a two-story Rolls Royce, Bentley, and Bugatti showroom that turns people's eyeballs. 
With a collection of impressive artworks from the likes of Frank Stella and James Rosenquist, Post Oak is no less than a mini art museum. Each of the 250 guestrooms in this 34-floor tower sports Egyptian sheets, tablet-controlled lighting, and Acqua di Parma fitted bathrooms. With all the unique elements, Post Oak doubles as a hotel and attraction.
ESTA Visa Guide Tip – The St. Regis Houston (5 Stars)
Standing at the heart of the upscale Uptown neighborhood of Houston, the St. Regis is a short walk from The Galleria. The spacious and airy rooms have a classic Texan touch with colorful murals, tastefully picked artworks, and plush fabric. Besides being a treat to the eye, each room offers all the luxury you can expect from a 5-star hotel. Bose audio devices and HDTVs allow uninterrupted entertainment while work desks and ergonomic furniture take care of your work. 
Delight yourself with Texan cuisine at The Remington Restaurant or enjoy cocktails and live music at The Remington Bar. From the Tea Lounge, you can appreciate spectacular views of the Houston skyline. After a tiring day of sightseeing and shopping rejuvenate yourself at St. Regis' luxury spa or outdoor pool.
Apply for ESTA, your ESTA Visa USA is valid for 2 years!
The Woodlands Resort (4 Stars)
The Woodlands Resort is an ideal place to stay if you want a break from the city buzz and are looking to spend some time amidst nature. Sprawling over 500 acres of lush landscapes, the resort is surrounded by thick natural forests. The Woodlands Resort sits in a serene and peaceful setting in the northern outskirts of Houston. But don't mistake it to be disconnected to the major attractions. You can easily access restaurants, entertainment and shopping areas from the resort and the Downtown is just a 30-minute-drive away. 
From a 36-hole golf course and a two-story water slide to a lagoon pool and lazy river, Woodlands provides an experience that no other Downtown hotel can. You can also access hundreds of miles of biking and hiking trails around the resort.
The ESTA Visa application for an ESTA Visa USA
Crowne Plaza Houston River Oaks (3 Stars)
Crowne Plaza is a mid-range hotel that offers great value for money, considering it is just a short drive from Houston's major attractions. Make use of the mini-bar, refrigerator, microwave, hairdryer, coffee maker, and multiple-layered bedding in your room. An in-house fitness center equipped with elliptical machines makes sure you continue your work-out routine even on holiday. The Reeds Restaurant serves delicious Tex-Mex cuisine, and the bar has a wide range of cocktails and wines.
Lancaster Hotel (4 Stars)
The Lancaster is Houston's longest operating hotel and houses renowned Texan artworks specially curated by owner Jay Shinn, who is an artist himself. The hotel is also close to Jones Hall for the Performing Arts, the Revention Music Center, Alley Theatre, and the Wortham Theater Center. Its eye-catching visual elements and location in the Theater District make this hotel a sweet haven for art lovers. 
All the 93 guestrooms have luxurious amenities such as flat-screen TVs, complimentary Wi-Fi, coffee makers, and mini-bars. The Lancaster boasts of a long list of celebrities who have stayed here, including actors, musicians, artists, politicians, and sportspersons.
Apply for ESTA, your ESTA Visa USA is valid for 2 years!
The ESTA Visa application for an ESTA Visa USA
ESTA Visa – Sightseeing in Houston
There is not a shortage of things to do and places to visit when it comes to Houston. Home to the Space Center, inspiring museums, famous artists, and renowned chefs, there is so much to see and do – and eat. Houston also offers plenty of green space if you want to step away from the hustle and bustle of the city. Here is our selection of the best places in Houston for sightseeing.
The ESTA Visa application for an ESTA Visa USA
Bayou Place
Bayou Place is a 130,000 square foot complex of restaurants, clubs, bars, and a movie theatre. Opened in 1997, it is home to some of Houston's best restaurants and entertainment establishments. A typical night out at Bayou Place begins with dinner at the renowned Hard Rock Café or the authentic Italian trattoria, Mingalone. Movie lovers can catch art and independent films at the Angelika Film Center. 
The ESTA Visa application for an ESTA Visa USA
Verizon Wireless Theater (now known as the Bayou Music Center) is probably the most popular spot in Houston for music-lovers. From 2003 to 2005, the venue was voted "Best Live Music Venue" by the Houston Press. Sting, Kylie Minogue, Dolly Parton, and Dashboard Confessional are just some of the artists who have performed in the Verizon Wireless Theater.
ESTA Visa Guide – Johnson Space Center (NASA)
The Johnson Space Center is one of NASA's nine field installations and is the home base for US astronauts. This 1600-acre site comprises 142 buildings that house NASA's facilities for carrying out space operations and applied research. You can experience how it feels to live in a zero-gravity environment and witness a simulated rocket launch. The NASA Tram Tour provides a first-hand view of where real astronauts work. The tour showcases actual NASA facilities that astronauts use in their space missions. 
The Space Shuttle Mock-Up allows you to personally experience the feeling of being inside an actual space shuttle. The Astronaut Gallery has the best collection of space suits from all over the world. Behind the Astronaut Gallery is a "Wall of Fame" that exhibits the portraits and profiles of every US astronaut who has been to outer space.
Apply for ESTA, your ESTA Visa USA is valid for 2 years!
ESTA Visa Guide – Museum of Fine Arts 
The Museum of Fine Arts Houston (MFAH) is the fifth-largest museum in the US and the first art museum in Texas. Measuring about 300,000 square feet, the MFAH houses over 40,000 pieces of artwork from six continents. It also has seven facilities, including the Caroline Wiess Law Building and the Glassell School of Art. Each year, around 1.25 million people visit this museum.
Old Town Spring
True to its name, Old Town Spring is composed of early 19th-century style shops, restaurants, museums, and art galleries. You will feel like you "traveled back in time" when you go through nearly 150 shops of Old Town Spring. Here you will find merchandise ranging from Amish furniture to Shabby Chic home accents. After a nostalgic window shopping experience, you can catch a live gig at the Jailhouse Saloon.
Apply for ESTA, your ESTA Visa USA is valid for 2 years!
Kemah Boardwalk
Kemah Boardwalk is a 42-acre hotel and restaurant complex located a half-hour drive from downtown Houston. It has numerous waterfront restaurants, amusement establishments and retail stores, as well as festivals and daily seaside shows. Landry's Seafood House, the Cadillac Bar, and Saltgrass Steakhouse are just some of the dining options available in Kemah Boardwalk. 
There are theme park attractions such as a Ferris wheel, train ride, and a carousel. But the most popular attraction in Kemah Boardwalk is probably the 140-passenger speed boat called the Boardwalk Beast. The Boardwalk Beast is a 70-foot (21 m) open-deck speed boat that runs for up to 40 miles per hour (64 km/h). Its passengers will surely enjoy a wild, wet 25-minute ride out into Galveston Bay. Boardwalk Beast rides are available from Spring Break until Thanksgiving.
Apply for ESTA, your ESTA Visa USA is valid for 2 years!
Montrose 
Montrose is one of the best examples of Houston's cultural diversity. It practically has a sliver of everything, from restored mansions and bungalows to gay and lesbian activism. The former homes of eccentric millionaire Howard Hughes and former US President Lyndon B. Johnson are located in Montrose. Despite Montrose's old-world charm, it is also a vibrant retail and entertainment destination. From high-end boutiques to thrift shops, Montrose has it all. The neighborhood also has several dance clubs, dive bars and alternative lounges, many of which are open 27/7. The Menil Collection contains artworks from various cultures around the world, as well as from different historical periods. Art League Houston is an origami-inspired building that exhibits contemporary art in a variety of media.
The ESTA Visa application for an ESTA Visa USA
Apply for ESTA, your ESTA Visa USA is valid for 2 years!
ESTA Visa – Downtown Aquarium
Downtown Aquarium is a 500,000-gallon aquatic wonderland that houses over 200 marine species from all around the world. You can see swimming white tigers, pet a stingray, or ride a train straight through the Shark Voyage. At the same time, Downtown Aquarium is a splendid six-acre entertainment and dining complex. It has a full-service restaurant, an upscale bar, a fully equipped ballroom, aquatic and geographic exhibits, and shops. 
One of Downtown Aquarium's most popular rides is its 100-feet carousel. Its highest point provides you with an impressive view of the Houston skyline. Downtown Aquarium has many educational programs for the young ones. One of these programs is the Sea Safari Summer Camp, a learning camp for students from 9 to 13 years old. The camp teaches them interesting facts about ocean life and has fun games and crafts.
Houston Zoo
Stretching over 55 acres, Houston Zoo serves as a sanctuary to more than 6,000 animals. It is also the seventh most-visited zoo in the US, its visitor numbers reaching an estimated 2.1 million yearly. John P. McGovern Children's Zoo offers children a glimpse of native Texan wildlife. Some examples of its displays are bald eagles, bats, as well as prairie dogs living in reconstructed habitats. It also has domesticated animals like goats and cows for petting. 
Those interested in animal conversion efforts should go to the Janice Suber McNair Asian Elephant Habitat. The zoo renovated the elephant habitat in 2011 to include a more prominent display area, a pool that could accommodate several elephants, and new explanatory notes.
Apply for ESTA, your ESTA Visa USA is valid for 2 years!
Houston Museum of Natural Science
The Houston Museum of Natural Science can be likened to a science encyclopedia. It has permanent displays on almost every branch of natural science, from dinosaurs to astronomy and space. At any given time, the museum conducts two to three special exhibits. Aside from the displays, the museum also has several learning centers. The Burke Baker planetarium allows you to view constellations and watch and listen to science-themed movies and music. The Cockrell Butterfly Center, the museum's butterfly sanctuary, is a virtual rainforest that includes a 50-foot waterfall and exotic plants. 
To reach out to and educate more people, especially the youth, the museum has opened two satellite educational campuses. The Woodlands Xploration Stadium in the northern part of Houston showcases 13 dinosaur skeletons, live frogs and various minerals and gems. The George Observatory, located in southern Houston, has three massive domed telescopes, some of the largest in the US.
The ESTA Visa application for an ESTA Visa USA
Best Restaurants in Houston
Houston's restaurant scene was already vibrant with Tex-Mex cuisine. But it has soared to new heights in recent years – thanks to the growing diversity in the city's population. As a result, you will find American barbeques and steakhouses sharing boundaries with upscale sushi places, Indian curry houses, and shawarma joints. The variety lies not only in cuisines but also in the establishments. From fine dining restaurants serving gourmet food to burger shacks, and from gravy-laden delicacies to healthy, vegan menus, you are spoilt for choice.
The ESTA Visa application for an ESTA Visa USA
ESTA recommends – Brennan's of Houston (Top Level)
Brennan's, a known name in Houston from the 1960s has rebuilt itself after a fire destroyed it in 2008. Original courtyard fountain and brick walls have been restored, and a new oak tree replaces the old ones. This seafood joint is famous for its Creole dishes with a Texan touch among the locals and visitors alike. On the one hand, dishes such as banana foster and turtle soup continue to be longtime favorites. On the other hand, the newer additions like Texas peach salad and Texas Flounder add a variety to the mix. Visit on Sundays for an exciting brunch menu with a live Creole jazz performance.
Pat Greer's Kitchen (Budget-Friendly)
Years ago Pat Greer, co-founder of Central City Co-op of Houston, was assigned an exciting task. It was to discover what to do with an abundance of leftover organic products. She started cooking. And soon, her raw treats like spinach curry crackers made people talk and inspired her to open a restaurant. Since its opening in 2000, Pat Greer's Kitchen has been using locally sourced ingredients to offer raw vegetable-based cuisine to the city of Houston. Pat Greer's specialties include chocolate peanut butter fudge, Buddha bowl, and ginger granola.
Apply for ESTA, your ESTA Visa USA is valid for 2 years!
Uchi (Top Level)
Sitting at the Felix space in Westheimer, Uchi is one of the best restaurants in Houston to savor Japanese cuisine. Award-winning chef and an expert of American-Japanese cuisine, Tyson Cole beautifully blends high-art and haute cuisine. You will feel the elegance right from the moment you enter its dome-shaped building to the industrial-chic dining room. Choose from a list of sake, beer, and wine to go with Japanese nachos or foie gras nigiri. As expected, Uchi also offers several varieties of sushi and sashimi.
The ESTA Visa application for an ESTA Visa USA
Empire cafe (Medium Level)
Located between Montrose and Shepherd, Empire Café is a bright and airy European-style café. The breakfast menu is composed of omelets, pancakes, cereals, waffles, as well as other common dishes. These go well with a side dish of sausages, toast, muffin, hash browns, baked potato, or scones. Italian-American dishes dominate the lunch and also the dinner menu, with the likes of pizzas, pasta, as well as paninis. However, the highlight of Empire Cafe is its large and tasty slices of homemade cakes. On Mondays, you can get half the price on cake slices – the perfect cherry on top!
Apply for ESTA, your ESTA Visa USA is valid for 2 years!
Ruggles Green – City Center (Medium Level)
Ruggles Green also describes itself as "the greenest restaurant in Texas", and for a good reason. Although they have several locations, their location in Houston City Center is the first in the state and the second in the nation to receive the four-star certification granted by the Green Restaurant Association. It means that along with their promise to serve locally grown products, free of trans fats and also GMOs, they are also committed to reducing water wastage, disposables, and contamination. Enjoy a buffalo burger or one of the more than 35 gluten-free options. And know that you are treating your body as well as your community.
Apply for ESTA, your ESTA Visa USA is valid for 2 years!
Apply for ESTA, an ESTA Visa USA is valid for 2 years!
Houston is known for its space center, countries largest medical facilities, high-end shopping, and a hub for the oil and energy industry. Also. its impressive culinary scene, lively nightlife, and world-class hotel infrastructure make it a city loved by all types of travelers. With your ESTA Visa USA, you save yourself a lot of time, effort, and money. The ESTA Visa USA is 100% online, including the ESTA Visa application.
Head for the USA to Anaheim and Orange County

Trip to St. Louis: Travel Guide and Tips
10 free activities in Washington D.C.
Planen Sie eine Reise nach Kanada? Hier gehts zum eTA Kanada
The ESTA Visa application for an ESTA Visa USA